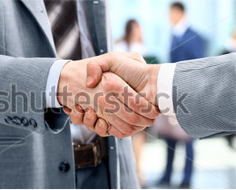 IPT-MT7038-LiP Battery Recognized for Exceptional Innovation
August 26, 2015
BRAINTREE, MA (August 2015) — Impact Power Technologies (IPT) announced today that TMC, a global, integrated media company, has honored IPT-MT7038-LiP with the 2015 Communications Solutions Product of the Year Award.
"We are truly grateful to receive such a prestigious award. IPT's team has worked hard to continuously raise the standards and performance of 2-way radio batteries," said Ken Murphy, COO of IPT. "Our goal is to make our technology so good that it ultimately reduces overall battery consumption. This may mean less future sales for IPT, but it's better for our customers and that's okay with us."
Impact's IPT-MT7038-LiP longer lasting battery for the Motorola APX6000/7000/8000 radios is the latest addition to the LifeSaver Series™ and features IPT's proprietary Lithium Polymer chemistry and battery management system that guarantee the battery will last over 20 hours per charge and 900 charging cycles, up to 4 times more than OEM batteries.
"Congratulations to Impact Power Technologies for being honored with a 2015 Communications Solutions Product of the Year Award," said Rich Tehrani, CEO, TMC. "IPT-MT7038-LiP is truly an innovative product and is amongst the best solutions that facilitate voice, data and video communications brought to market in the past twelve months. I look forward to continued excellence from IPT in 2015 and beyond."
About Impact Power Technologies
Headquartered in Braintree, Massachusetts, IMPACT Power Technologies (IPT) LLC, designs, manufactures and markets portable power products for land mobile communications, portable bar code scanners, UPS systems and portable printers. IPT's mission is to provide the highest levels of quality control and customer support that have not traditionally been available to the industry. It's innovative lithium polymer technology produces mobile communication batteries that have triple the run time of traditional batteries—as well as three times the battery life. IPT's Lithium Ion batteries for scanners and mobile devices are custom made to outperform all other batteries on the market. In addition to its headquarters in Massachusetts, IPT has a Technology Center in Stuart, Florida and works with ISO-9001, QS-900 certified production partners in the United States, Asia, and Taiwan. For more information, visit impactpowertech.com.